Holographic
Traditional Glitter (PET)
Regular price
Sale price
$ 1.49 USD
Unit price
per
Sale
Out of stock
NOTE: We are transitioning from supplying glitters in jars to packaging them in resealable bags. This will reduce our carbon footprint while lowering shipping weight and cost for customers. During the changeover, you may get either one.
Nina Simone is one of our favorites here at the mad house. She is multifaceted and complex, just like this glitter. It looks silver but then every color in the rainbow sparkles all at the same time; it's next to impossible to tell how many colors it actually has!
"Wow! I've never seen a glitter like this in my entire life...this glitter is like the Chanel, Gucci & Prada of the glitter world." —BNoir (verified)
Blue, violet, gold, green, yellow, orange, pink, copper, periwinkle, red, aqua... if we keep looking at it, we can see more colors. When you get some, let us know what colors YOU see!
This is a holographic PET glitter.
Using Glitter in Cosmetics
Ingredients & Product Data

| Nina Simone Sparkles | Data Sheets: SDS |
| --- | --- |
| Product Type | Glitter |
| Particle Size | .008 hex |
| Ingredients | Polyethylene terephthalate, aluminum, resin epoxy, pigment |
Additional Notes

For use as decorative sparkles in resin, art projects, crafts, on soap and more.
Sample bags contain approximately one teaspoon.
For product-specific information not available on this page, please consult provided data sheets.
Larger sizes are available. Please email colors@madmicas.com for pricing and information.
Ethical, Cruelty-Free, Vegan

Mad Micas is committed to holding ourselves and our suppliers to the highest ethical standards. We have established a strict set of guiding principles that govern our actions and our supply lines that are rigid and non-negotiable.

Animal Cruelty Statement

Mad Micas has never tested any of our products or their individual ingredients/raw materials on animals and we never will.
Mad Micas will never purchase from any supplier or manufacturer whom we know to participate in any form of animal testing or cruelty.
Mad Micas suppliers certify to us that no raw material used in the production of mica or other products we purchase from them has been tested on animals.

Vegan Statement

All products we buy, sell or give away are 100% vegan. This includes refusing to carry any products colored using carmine.

Supply Line Ethics and Child Labor Statement

Mad Micas sources exclusively from ethical supply lines.
Mad Micas requires declarations from all suppliers stating that no minors participate in mining, factory work, transportation or any other process involved in the production of anything we carry.
Mad Micas will not source product from areas (for example, mica from India) in which there have been documented ethical transgressions.
The Mad Micas transport supply chain consists exclusively of major carriers like FedEx, UPS, and DHL and thus is free of forced or child labor.

Additional questions about our standards and practices should be directed to our office via phone or email.

Download a printable version of the Mad Micas Ethics Statement.
Share
Visit the product page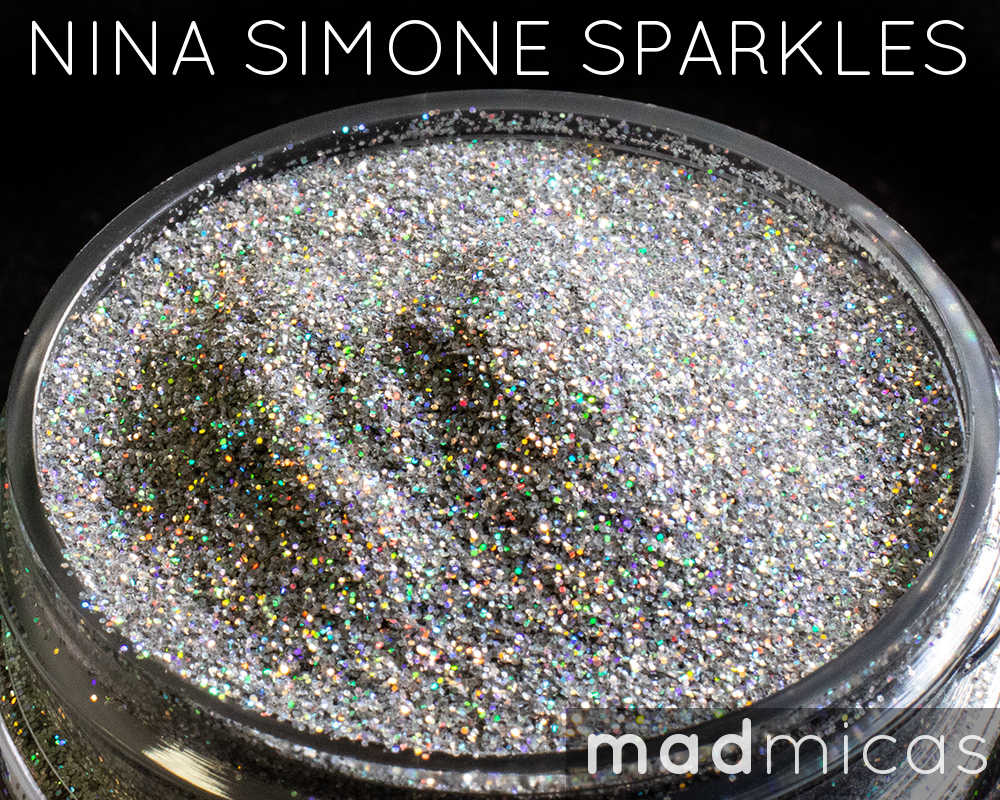 Glitter, Cosmetics + The FDA

So you'd like to know if you can use glitter in cosmetics? And you've SEEN glitter in cosmetics, so it must be ok, right? Well... welcome to the grey area of glitter and the FDA.

Here's the gist: the FDA regulates cosmetics (this excludes soap, of course) and what color additives can be used in their manufacture. Once they've reviewed an individual product, they either permit its use (and specify the type of use - eyes, lips, external) or they do not. Permitted colors and their permitted uses are posted on their site, here. If something isn't on a specific use's list of permitted additives, it's not technically allowed to be used as a colorant for that use.

Here's the grey part: although glitter is NOT on the approved list, the FDA has enacted a grace period during which time enforcement of the regulations will be discretionary. We have seen this discretionary enforcement information dating back as far as 2012, and there has been no mention of any changes to the grace period that we've been able to find.

In the end, all we can do is provide the information we've been able to obtain; it is up to end users to decide what they are comfortable with.

For use outside of the United States, please check the laws in your area.
My go-to for rainbow effect
This rainbow holographic mica is my go to for all of my rainbow leaves. Absolutely beautiful and dazzles under the lights.
If your on the fence about these...
They are by far the best brightest reflectiveness glitter I've found so far. My favorite.
Great For Dice
I love this holo glitter and use it a lot in my dicemaking, it's a great size and creates a beautiful effect.
My go to silver glitter!
I first purchased this glitter as a sample to use for my freshies. I quickly ordered a bigger size because it's so beautiful and eye catching.