A Mad Micas Uncharted Color™
Uncharted Colors™ are painstakingly created and tested in our lab by our in-house colorists. They are available only from Mad Micas and authorized resellers.
Regular price
Sale price
$ 1.49 USD
Unit price
per
Sale
Out of stock
The custom manufacturing process of these exclusive colors may result in slight variations from lot to lot.
Uncharted Colors Presents:
LUNA
Evocative of mysterious space rocks, glowing anomalies, and cosmic bioluminescence, Luna appears in the jar as a light grey-lavender powder with a purple and blue reflective sheen.
Once out of the jar, Luna becomes a shapeshifter, creating completely different effects when used for body products, epoxy resin, and MP or CP soap.
In CP soap, Luna will create a lovely light grey (unless brushed lightly on top, post-cure), while MP soap brings the blue and purple shimmers out in force.
And epoxy resin? Well, that reveals an entire alternate universe hidden within...
Luna is one of six amazing new Uncharted Colors in our Deep Space Series, inspired by photographs captured by the James Webb Space Telescope.
Photo credits in "Additional Notes," below.
OK FOR:
Soap

CP soap stable

Eyes

FDA-permitted for eye area use

Lips

FDA-permitted for use on lips

Nails

FDA-permitted for external use

External

FDA-permitted for external use

Resin

Beautiful in resin

Crafts

Great for arts & crafts

Melts

Works in wax melts
*

 Bath bombs fall under "Lips."
What the above "OK FOR" key means.
Ingredients & Product Data
Additional Notes

Usage rates can be varied to lighten or darken hue.
White MP base will always create a pastel form of the color due to titanium dioxide in base.
For mica-specific information not available on this page, please consult provided data sheets.

Larger sizes are available. Please email colors@madmicas.com for pricing and information.
Pillars of Creation photo credits: Science: Megan Reiter (Rice University) -   Image: NASA, ESA, CSA, STScI - Image processing: Joseph DePasquale (STScI), Alyssa Pagan (STScI)
Carina Nebula Jets photo credits: Science: Megan Reiter (Rice University) - Image: NASA, ESA, CSA, STScI - Image processing: Joseph DePasquale (STScI), Anton M. Koekemoer (STScI)
Usage Rate in Soap

| | |
| --- | --- |
| Cold process soap | 1½-2 tsp per lb. of oils OR 2½-3 g per pound of batter |
| Melt & pour soap | ½ tsp per lb. of MP base |
Ethical, Cruelty-Free, Vegan

Mad Micas is committed to holding ourselves and our suppliers to the highest ethical standards. We have established a strict set of guiding principles that govern our actions and our supply lines that are rigid and non-negotiable.

Animal Cruelty Statement

Mad Micas has never tested any of our products or their individual ingredients/raw materials on animals and we never will.
Mad Micas will never purchase from any supplier or manufacturer whom we know to participate in any form of animal testing or cruelty.
Mad Micas suppliers certify to us that no raw material used in the production of mica or other products we purchase from them has been tested on animals.

Vegan Statement

All products we buy, sell or give away are 100% vegan. This includes refusing to carry any products colored using carmine.

Supply Line Ethics and Child Labor Statement

Mad Micas sources exclusively from ethical supply lines.
Mad Micas requires declarations from all suppliers stating that no minors participate in mining, factory work, transportation or any other process involved in the production of anything we carry.
Mad Micas will not source product from areas (for example, mica from India) in which there have been documented ethical transgressions.
The Mad Micas transport supply chain consists exclusively of major carriers like FedEx, UPS, and DHL and thus is free of forced or child labor.

Additional questions about our standards and practices should be directed to our office via phone or email.

Download a printable version of the Mad Micas Ethics Statement.
CA Proposition 65

WARNING

: This product can expose you to titanium dioxide, which is known to the State of California to cause cancer. Titanium dioxide appears on the Proposition 65 warning list

only while in the form of "airborne, unbound particles of respirable size."

Once incorporated into a liquid or solid base it is no longer on the list. For more information go to 

www.P65Warnings.ca.gov
Large Volume Purchases

5- and 10-pound sizes come in bags, not in jars or buckets, in order to help reduce plastic use and our carbon footprint.

Need larger quantities? Mad Micas offers aggressive discounts on large quantities of all colorants we manufacture, and we reserve customer-specific racking in our warehouse for our large volume clients to help smooth supply chain ripples.

Talk to us and find out how we can make your color life better AND easier.
Share
Visit the product page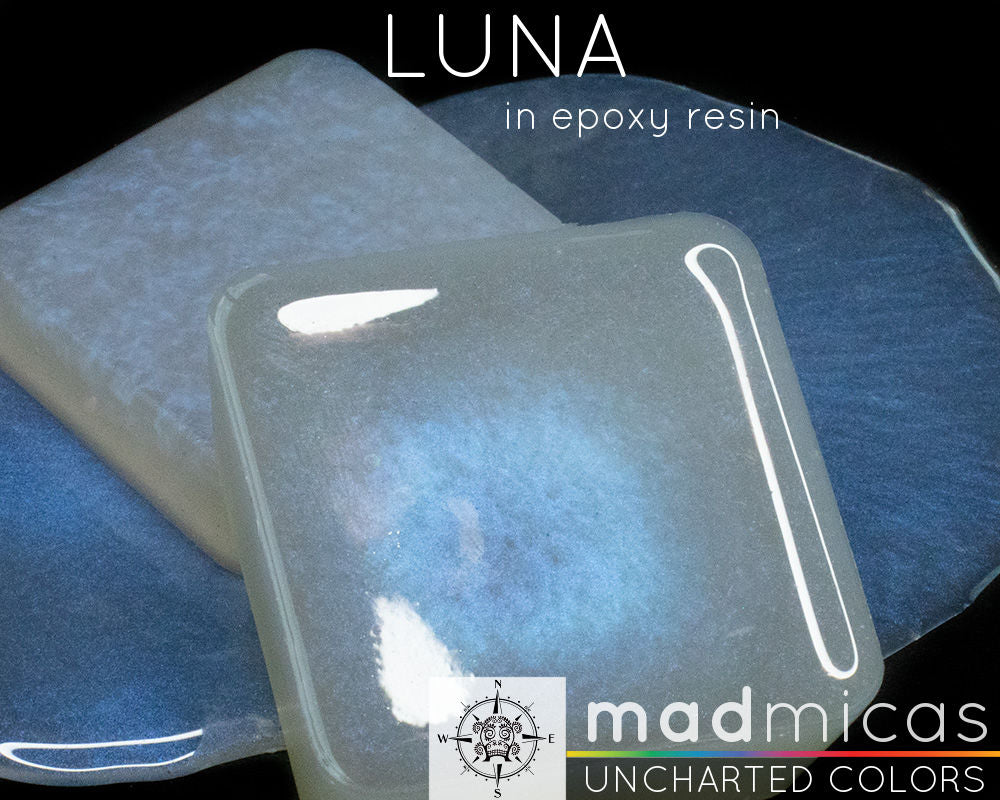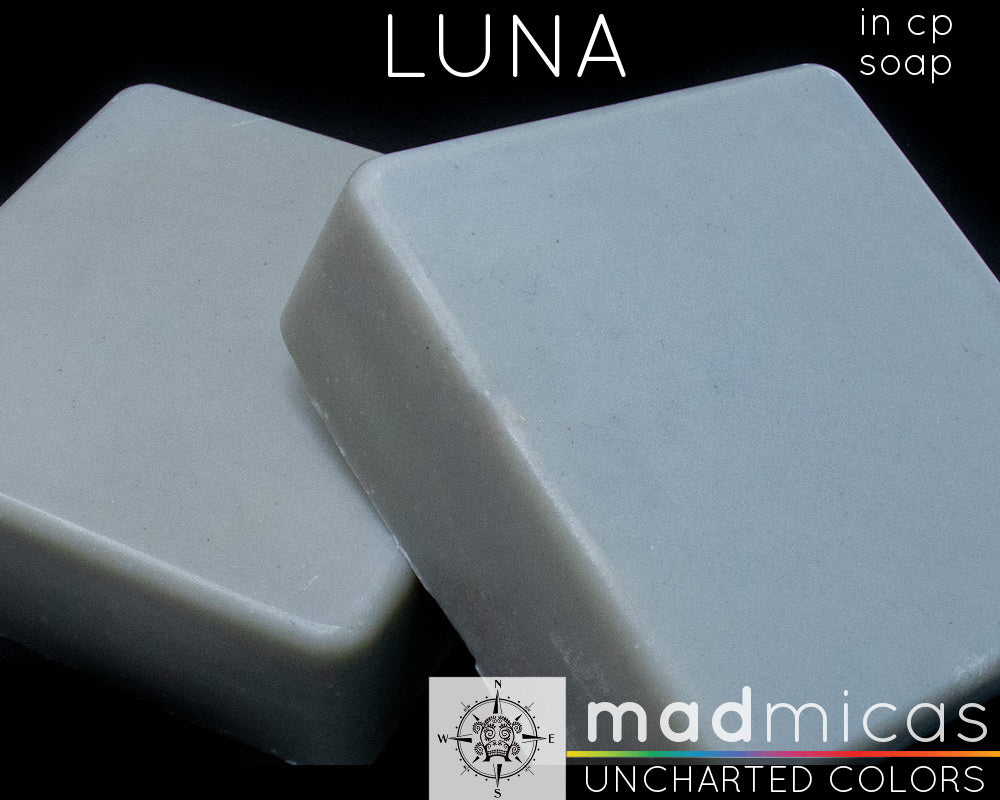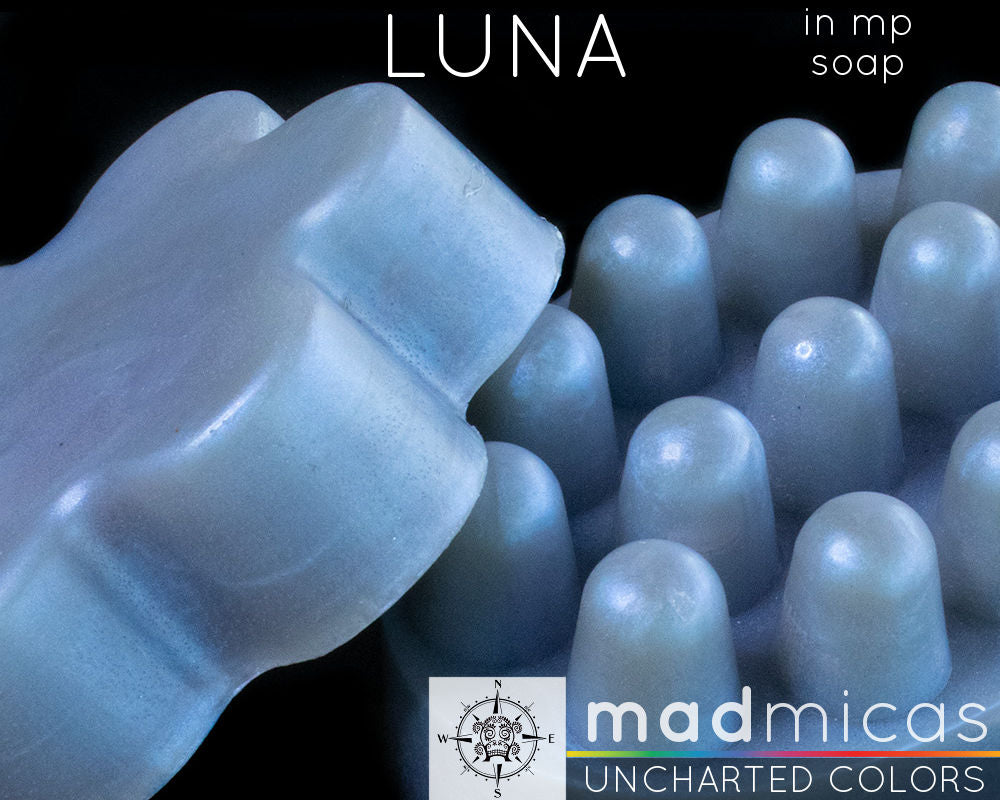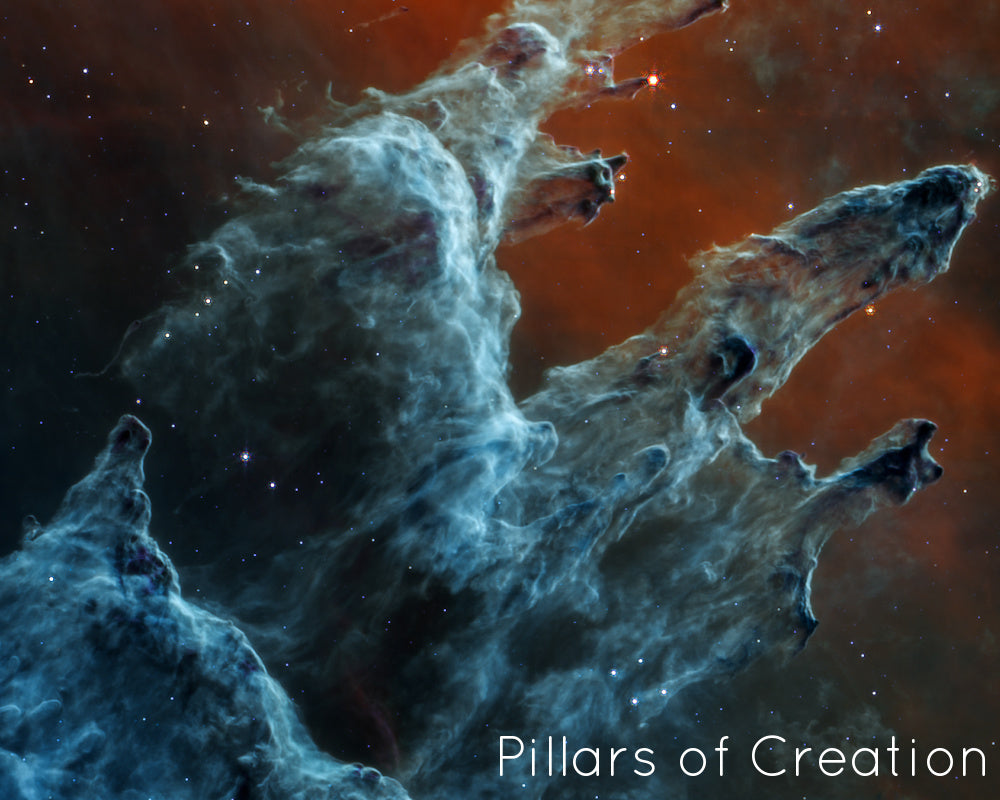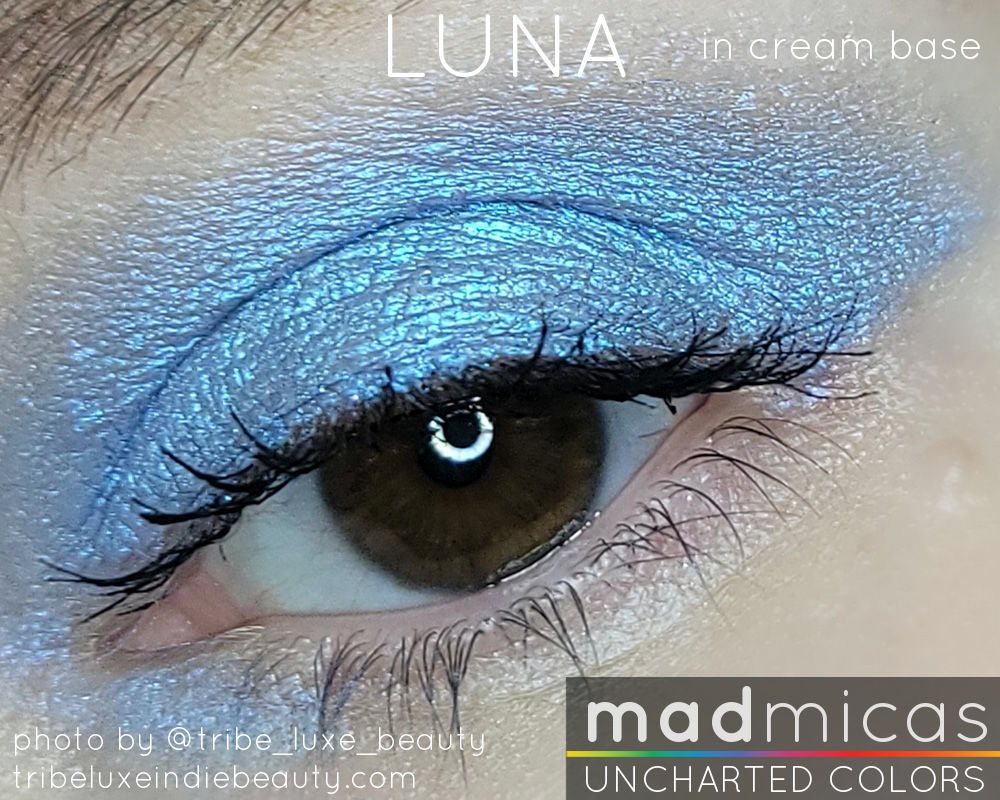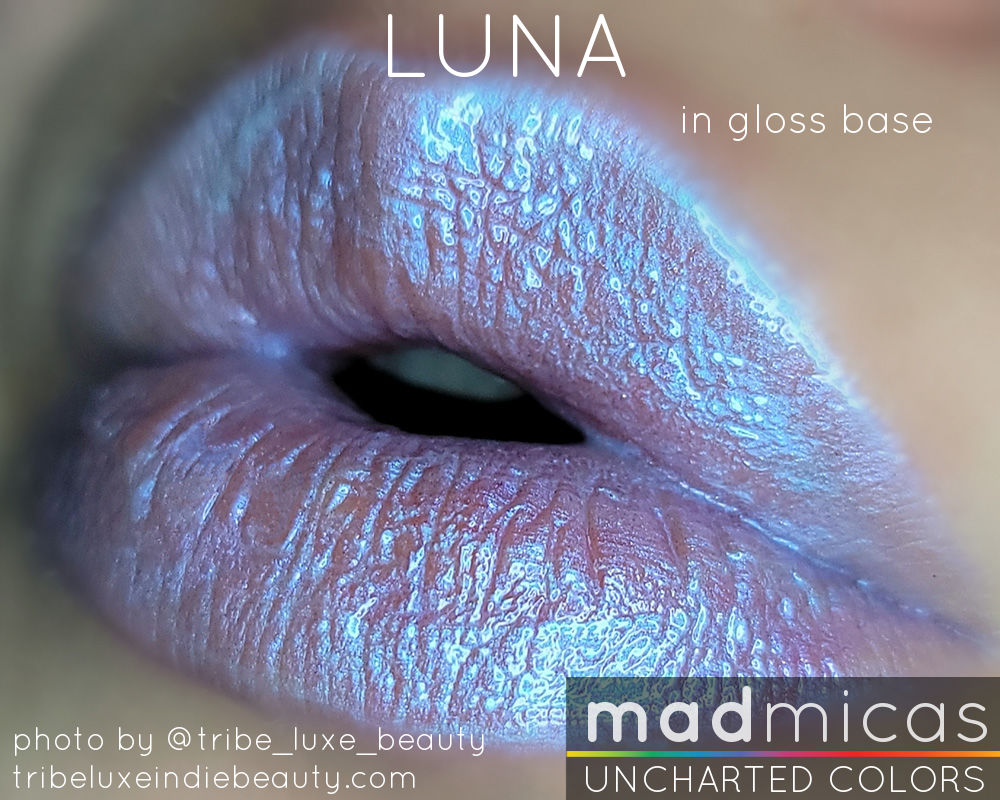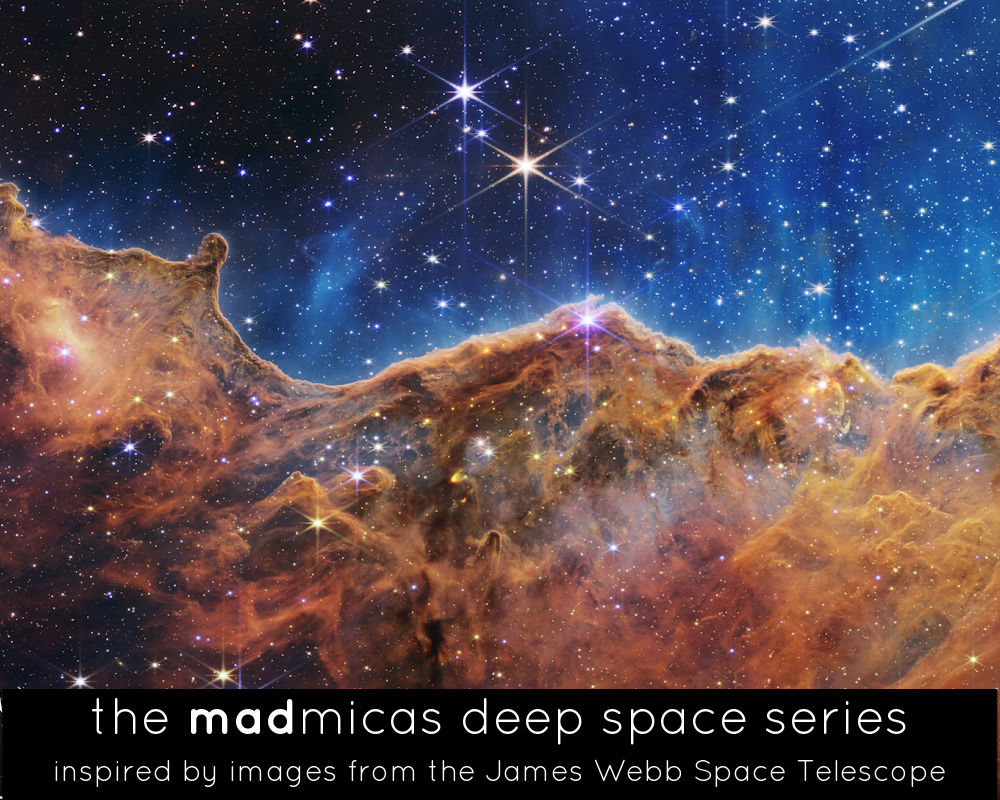 "OK FOR" Usage Key Explanation
Overview: Our "OK FOR" key is a quick and easy reference point for customers to learn about the color additives used to manufacture each colorant we sell, in the context of which are FDA-permitted for use in cosmetics, and for what uses. It also provides guidance for usage in media that the FDA do not regulate, like soap, crafts, and epoxy resin.
Cosmetic Use: In the case of cosmetic use, we list products in the "OK FOR" key according to the FDA-permitted usage status of each product's individual ingredient. We get this information directly from the FDA website by referring to their "Color Additives Permitted for Use in Cosmetics" table. Ingredients that are in a product that are not listed in that table have no bearing on the information in the key.
If a particular usage is FDA-permitted for ALL color additives in a product, we indicate so with a graphic representing that usage (lips, eyes, etc).
If any individual ingredient in a product is listed as not FDA-permitted for a particular use, we indicate so by having an "X" appear over the graphic representing that usage. Rolling over the graphic will provide some additional detail.
Other Uses: For uses that are not regulated by the FDA we indicate what we, in our internal testing, have had success with. We also continually review feedback from customers to make these suggestions.
Important Note: We are only providing information about FDA-regulated color additives according to the table on the FDA website. We are not making any representations whatsoever regarding actual usage, local or federal laws and/or regulations beyond providing the most current FDA-posted information we have seen. It is up to the end user to review rules and documentation for each product in order to make their own decisions as to best practices.
Beautiful!
I love the uncharted colors, and this one does not disappoint! Beautiful color!
Amazing unique color
I have purchased approx 10 mad micas colors. This is my top three! Beautiful color! Can't wait to purchase more for my freshies!
Beautiful color
Such a beautiful color for a CP soap.
Incredible Color!
I absolutely love this mica powder. I've used it for so many different resin projects, and my wife has adopted it for her makeup. Versatile, adaptive, and beautiful, this color is a MUST HAVE.
Wow! Great subtle grey
Throughly distributed throughout product with a very nice subtle color.