Regular price
Sale price
$ 5.50 USD
Unit price
per
Sale
Out of stock
These are food-grade silicone mixing and measuring cups, emblazoned with the Mad Micas dude to keep you company while you work. They're great for dispersing color in oil or soap batter, mixing epoxy and more.
Cups hold 100 ml (about 3.4 ounces), are dishwasher-safe, and have raised and numbered markings every 10 ml.
Includes two cups.
Share
Visit the product page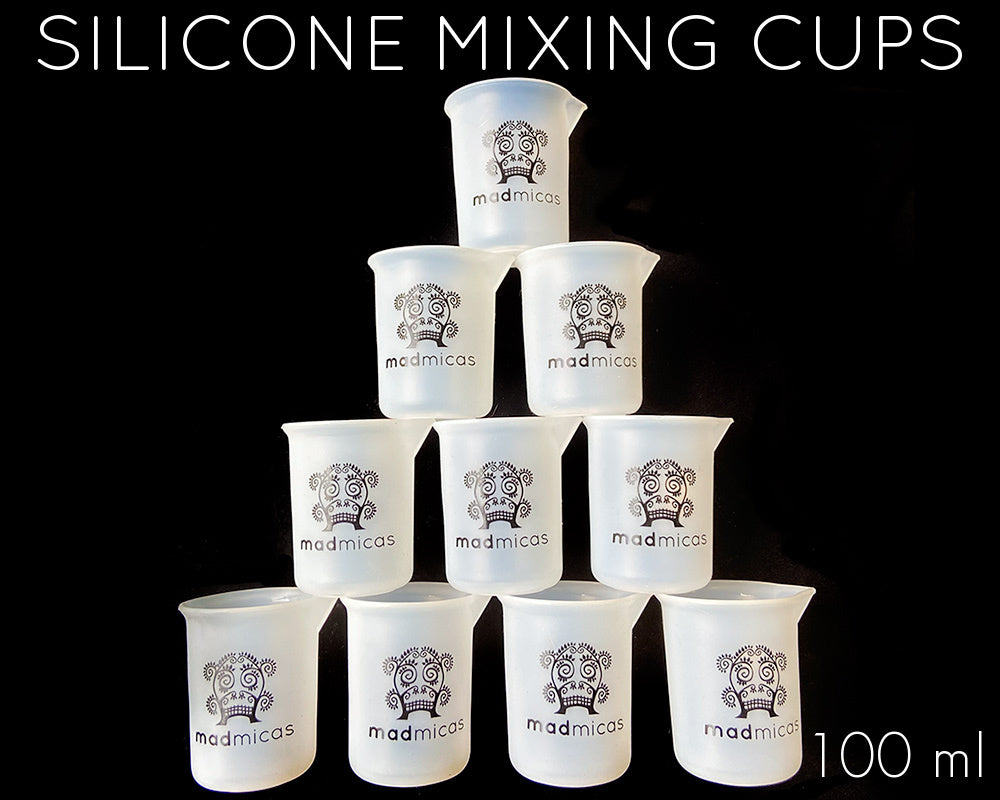 A MUST Have
I won't use any other melting cup for my melt & pour anymore! These clean up like a dream, are durable as heck, and stand up to abuse.
Pro Tip - if you're putting down your project for the night, just squish an empty cup inside the cup you're pouring from. It'll create a seal/lid to keep out dust/fuzz without wasting plastic wrap!
Easy to work with them, I love them
A great tool!
These silicone cups work exactly as I'd hoped! I wanted to use them for tiny, intricate pours, instead of using paper cups, and these are PERFECT! Flexible, heat resistant, the perfect size, and have really helped me with my detailed soap art! The MP soaps in the pic were poured into a tiny acrylic paint pouring tool- these cups were a life saver!
Silicone Mixing Cups
I love these little cups. They are great for mixing mica in, putting your EO or FO in, and they turn inside out so they are a breeze to clean. I have 4 and going to get more.
Perfectly Perfect
These are perfect for mixing colors or fragrance oils. Just the right size and you can actually get it all out, no waste! Will definitely be buying more of these!