Regular price
Sale price
$ 9.99 USD
Unit price
per
Sale
Out of stock
Colorants contain 5-grams of product & glitters contain one teaspoon of product.
---
Let us grab you 10 colors for under ten bucks! Each Mad Grab Bag contains a random selection of nine different colors/glitters. All come in our resealable bags.
"Was absolutely blown away with the random selection they sent me. Loved every color. I will never use any other mica for as long as I make soap 😅!" —Kristiana N. (verified)
Our Mad Grab Bags are a fun way to try new colors and, since they're affordable, it's easy to keep the fun coming and add one to every order! Retail value is $15.00.
Important! Mad Grab Bags are made up in advance, in groups. This means that if you order more than one Mad Grab Bag at a time, you may receive two identical grab bags.
Share
Visit the product page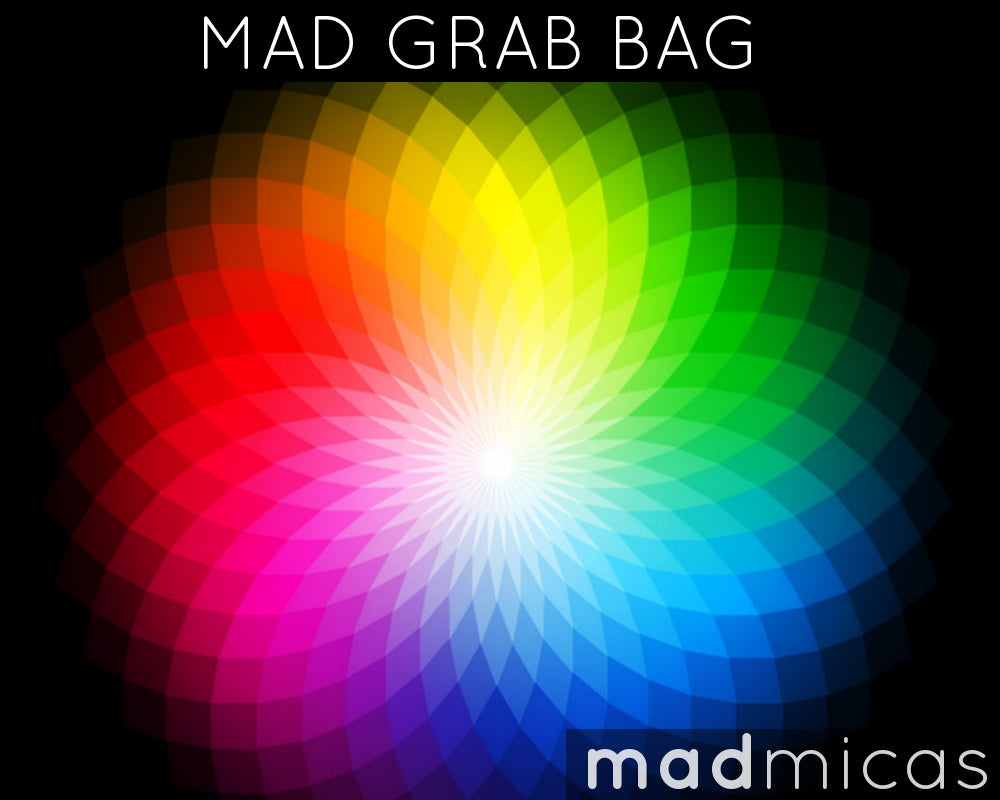 Love it
All the colors in my grab bag were great! Such a good value.
Great color pigment
I am so glad I found you on Shop I wasn't sure of your company , so I started out with the grab bag of color pigment I am now ordering the 1oz bottles of micas. The only thing that I thought was a better menu on what kind of mica color is best With my genre of craft...the epoxy resin but I have now found that on your site and I will be ordering more. And do you have a ratio of mica colors to resin to be used? Love your products thank you so much
Lovely Variety
I already knew that I loved the quality of the pigments, but the grab bag is such a fun way to discover new colors!
Sample Bag
This sample bag was the perfect starter to try different colors, brainstorm and come up with gorgeous soaps. I am going back to order larger sizes in a few of the colors.