Regular price
Sale price
$ 4.75 USD
Unit price
per
Sale
Out of stock
Our favorite long spout measuring cup - now available in two sizes!
It may take some getting used to (pour slowly!), but it is worth the practice. These are perfect for accurately pouring any heavy liquids. Also fabulous for mixing mica or any other sort of blend.
Small size is 16 oz. / 500 ml.
Large size is 28 oz. / 900 ml.
Markings every 2 oz. on one side, every 100 ml. on the other
Heat resistant to 320 °F / 160 °C
Super easy, super sturdy. It's finally time to throw away your floppy-handled cups!
Share
Visit the product page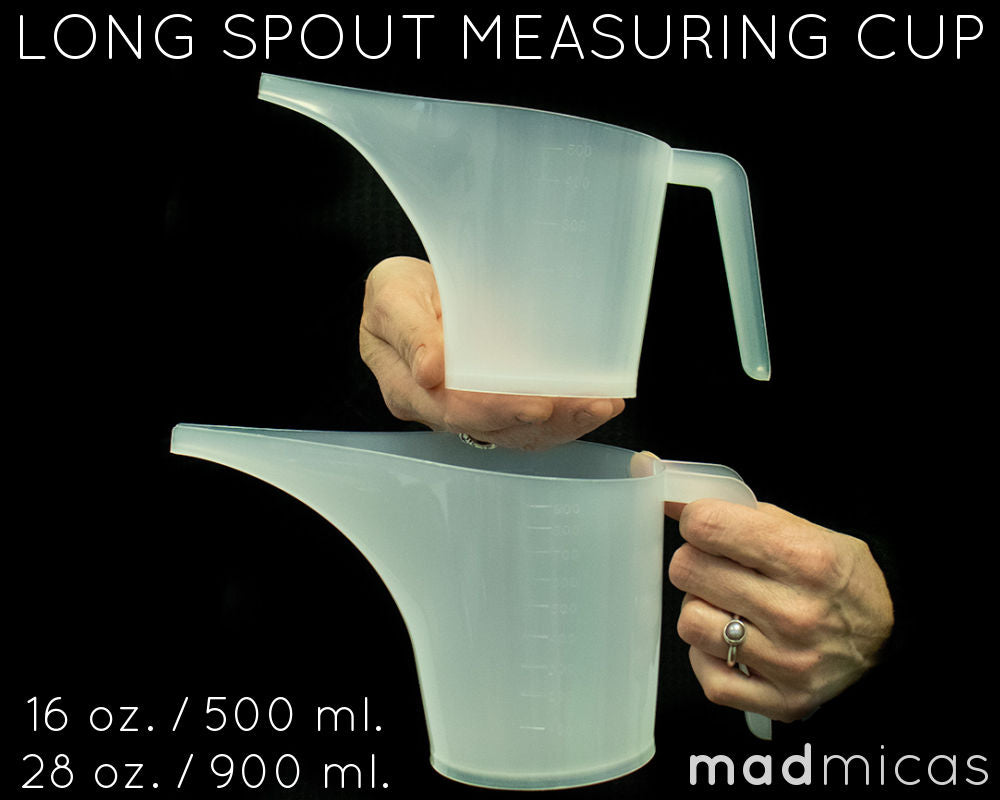 Easy to work with it, I love it.
Perfect
I ordered 2 small and 1 large and they are Pete t for mixing and pouring small batches of micas for soap!
Thank you thank you so much for these!
Great for Pouring
I love the way these pouring cups allow me to measure and pour my soap and or oil mixtures. I will be ordering more.
I just love these , makes my soaping process so easy , I've ordered them two times already & will be ordering another set soon, thank you Mad Micas for offering them
Great
Love It they just help i was referred by Alegna soap